sanding block kits for the ultimate finish
Here at DC Customs, we don't just provide expert body shop and paint services for your vehicles, but we also provide personalised Car Sanding Block Kits for at home use. Our Pro Blocks are custom made and adapted to eliminate issues we've discovered while sanding down vehicle paintwork over the years. When it comes to competition, there is no comparison. Our Car Sanding Block Kits are the most effective way to achieve an outstanding flat finished polish on your vehicle's panels. 
Our Pro Block Sanding Blocks are expertly crafted to sand your vehicle when stripping now panels to repaint. The distinctive design flattens all panels and allows for the impairments to be shown.  
Our Pro Blocks have been crafted to ensure a lightweight usage from an EPDM foam handle, whilst at the same time producing a high-quality finish. They are made of a thick, polycarbonate base which doesn't enable the soak up of water, resulting in them being an efficient car sanding tool for both wet and dry environments.  
Our Pro Blocks come in various shapes and dimensions to ensure you get your panels as flat as possible and efficiently and quickly as possible, saving you money in the long run. Our Car Sanding Block Kits can come with 3 different base thicknesses, with various lengths and widths, giving you any block to suit any shape and contour of your vehicle.  
From years of experience making Car Sanding Blocks, our experienced team came up with the ultimate Pro Block made up of specialised materials to allow for an aligned, standout finish that we at DC Customs are known for.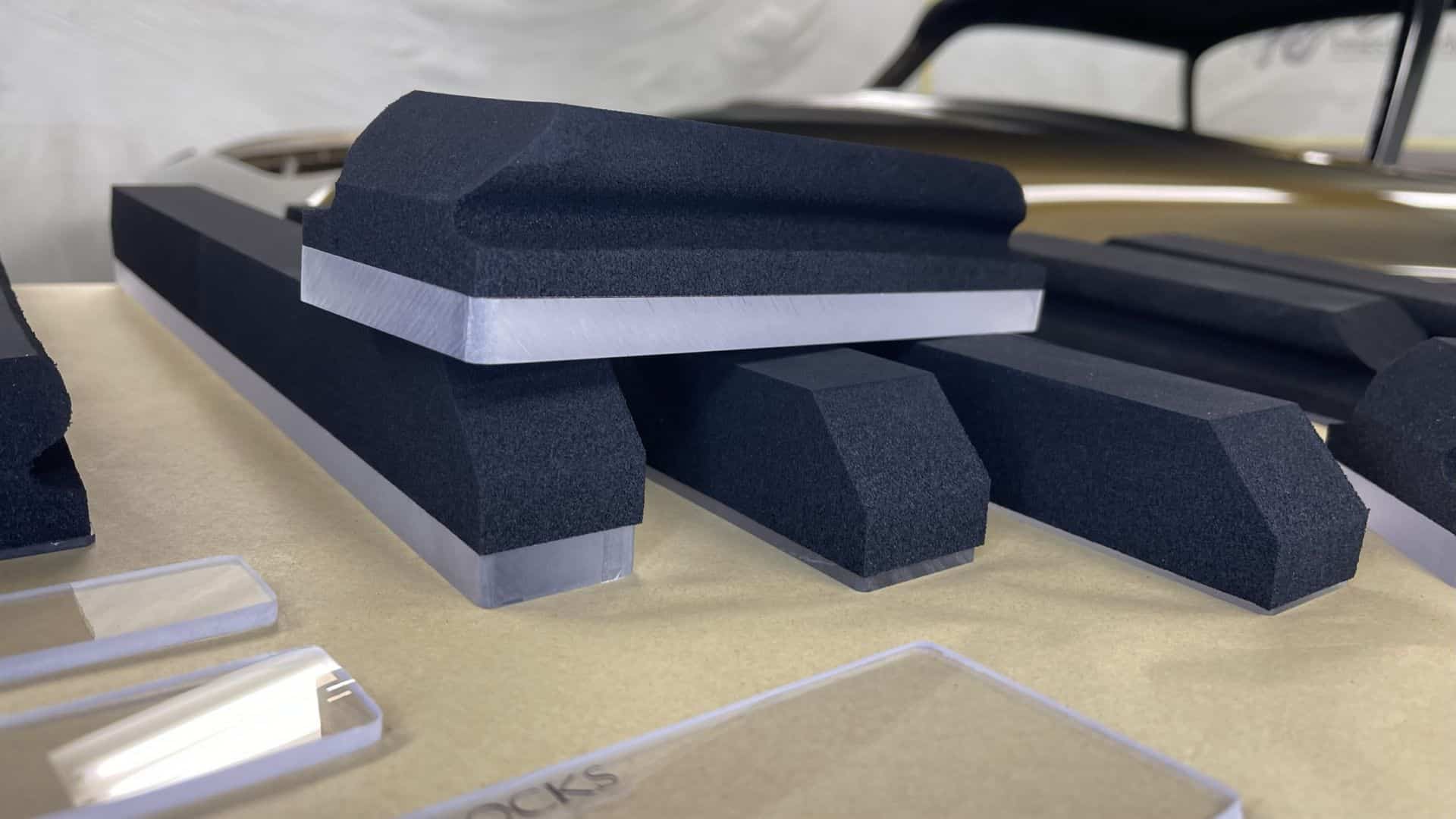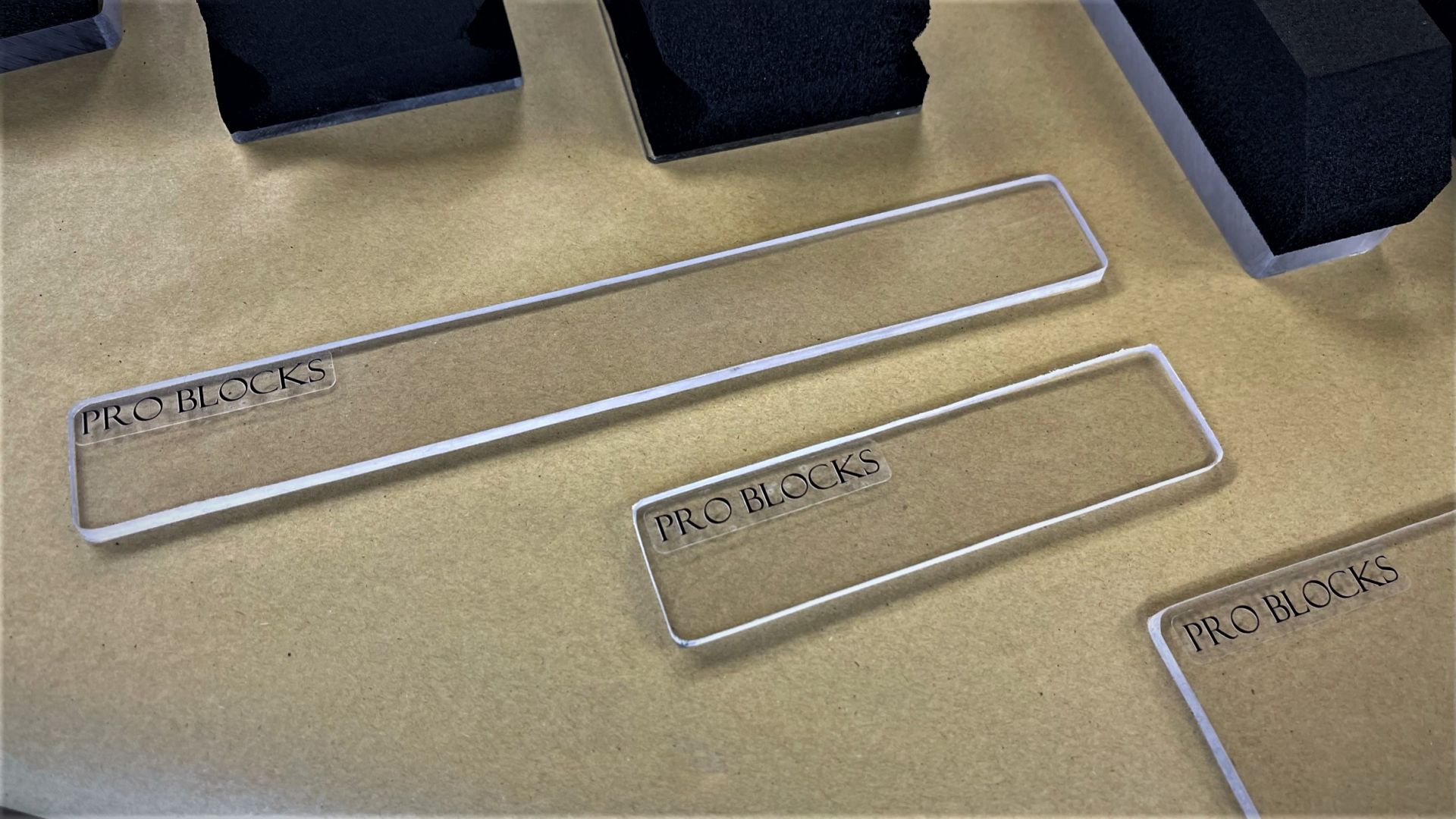 Why DC Customs for Car Sanding Blocks
Our love for quality is what makes DC customs an expert in the car modification industry. As we found that no other market car sanding blocks were providing us with the finish we wanted, we decided to customise our own sanding blocks to result in that premium finish we needed and meant that our vehicle paintwork triumphs the rest. 
We believe in thinking through the customer, and we created our Car Sanding Block Kits to cater for this, and we believe we have a product that is unmatched.  
Car Sanding Block Kits Available
All our Pro Blocks are available to buy singularly, or part of a specially tailored Car Sanding Block kit to suit your needs. We can also include in your kits DC Customs' show finish lacquer blocks, which are designed to sand down the lacquer on your vehicle to enable an exquisite flat shine. These are also made in various sizes and thicknesses to suit all panels and are available in stick-backed sandpaper or Velcro.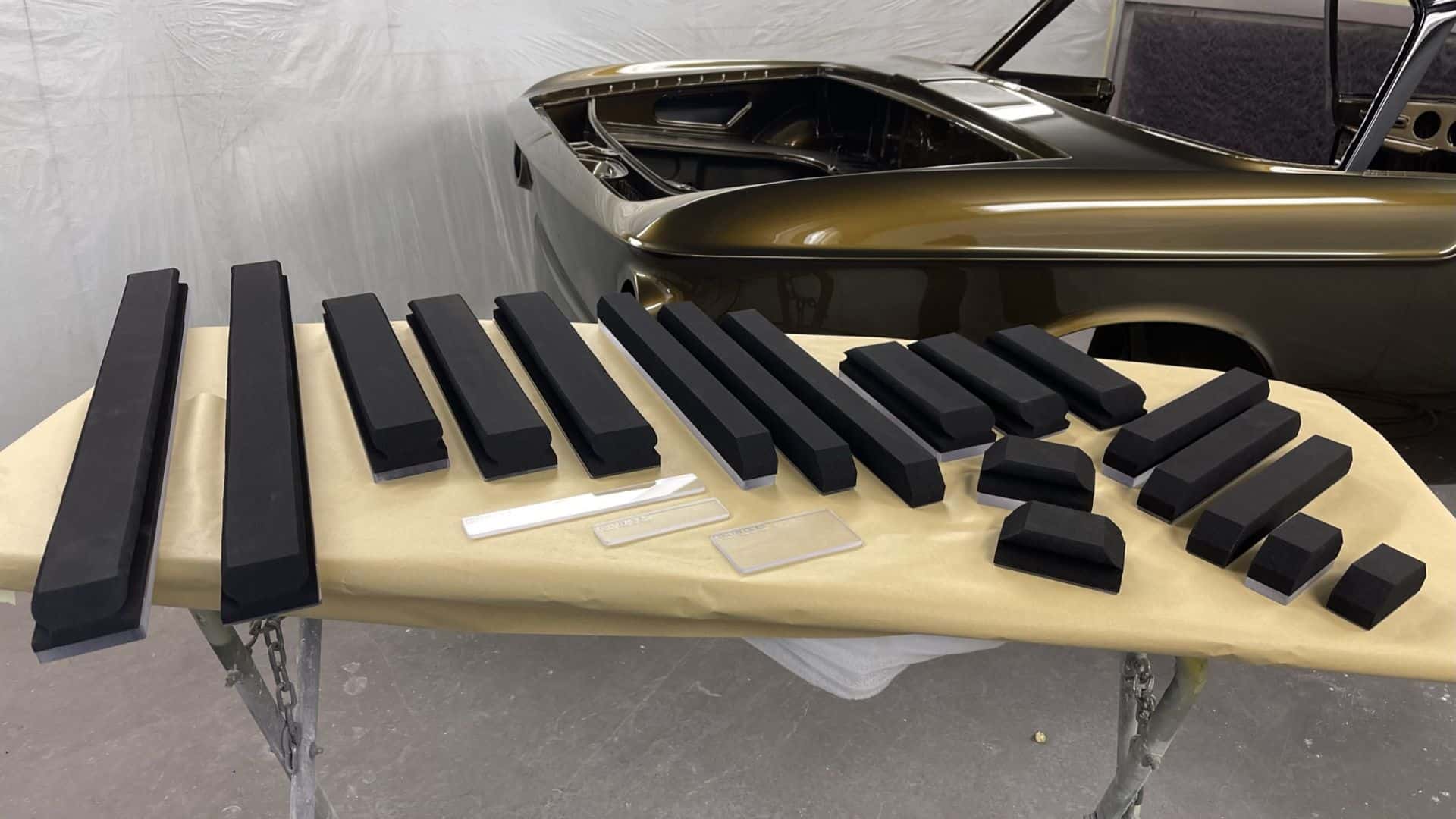 We know we can provide you with unbeatable car sanding block kits, so if you want more information on what we can supply, get in touch today.