sanding blocks for cars for the ultimate finish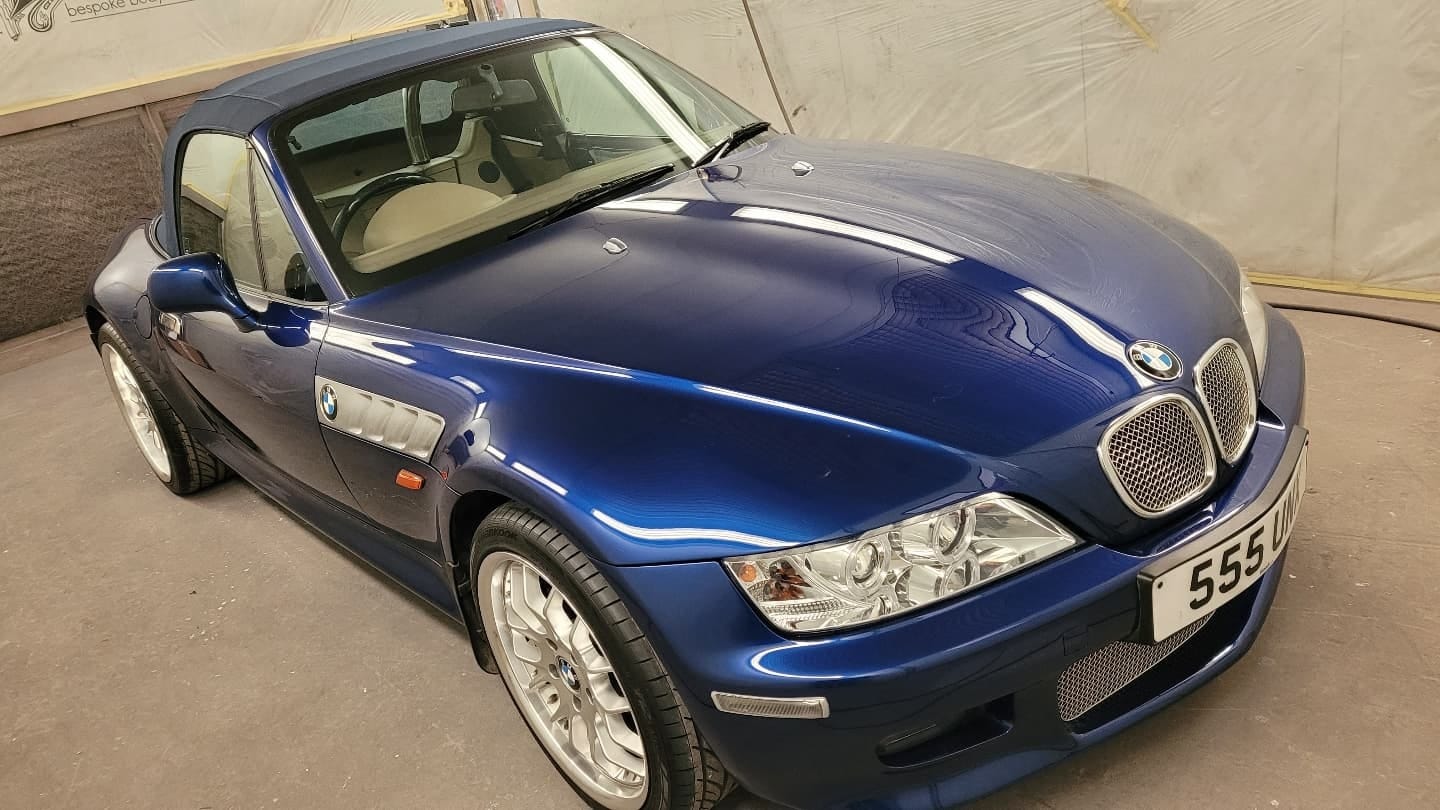 It's no secret that auto bodywork and paint is one of the most detailed and delicate jobs in the world, that is why it is so important to have all the right tools for the task.
Part of the paintwork process is the preparation of the bodywork which is where sanding blocks for cars are required.
With so many different types of sanding blocks available on the market, it can be difficult to find one that is suitable for all auto body projects and are made to enable you to achieve that full professional finish.
DC Customs are known for their show stopping, customisations and restorations which is why we have created Pro Blocks to help you achieve the same professional finish.
What Are Pro Blocks and What Are They Used For?
Pro Blocks are sanding blocks for cars that are designed to help you achieve the perfect finish to get the bodywork of your vehicle super smooth and straight, ready for the paint to be applied.
As bodywork and paint specialists, we spent years having to make our own sanding blocks to enable us to achieve the show-winning arrow-straight finish that DC Customs are known for. This is why we created Pro Blocks.
We understand the type of material used to make a sanding block is crucial to its overall strength and longevity.  It is also important that it is made from a material that can withstand heat without it becoming damaged or warped.
Made in various shapes and sizes, Pro Blocks are designed to be suitable for sanding every panel, edge, and corner of your car with ease.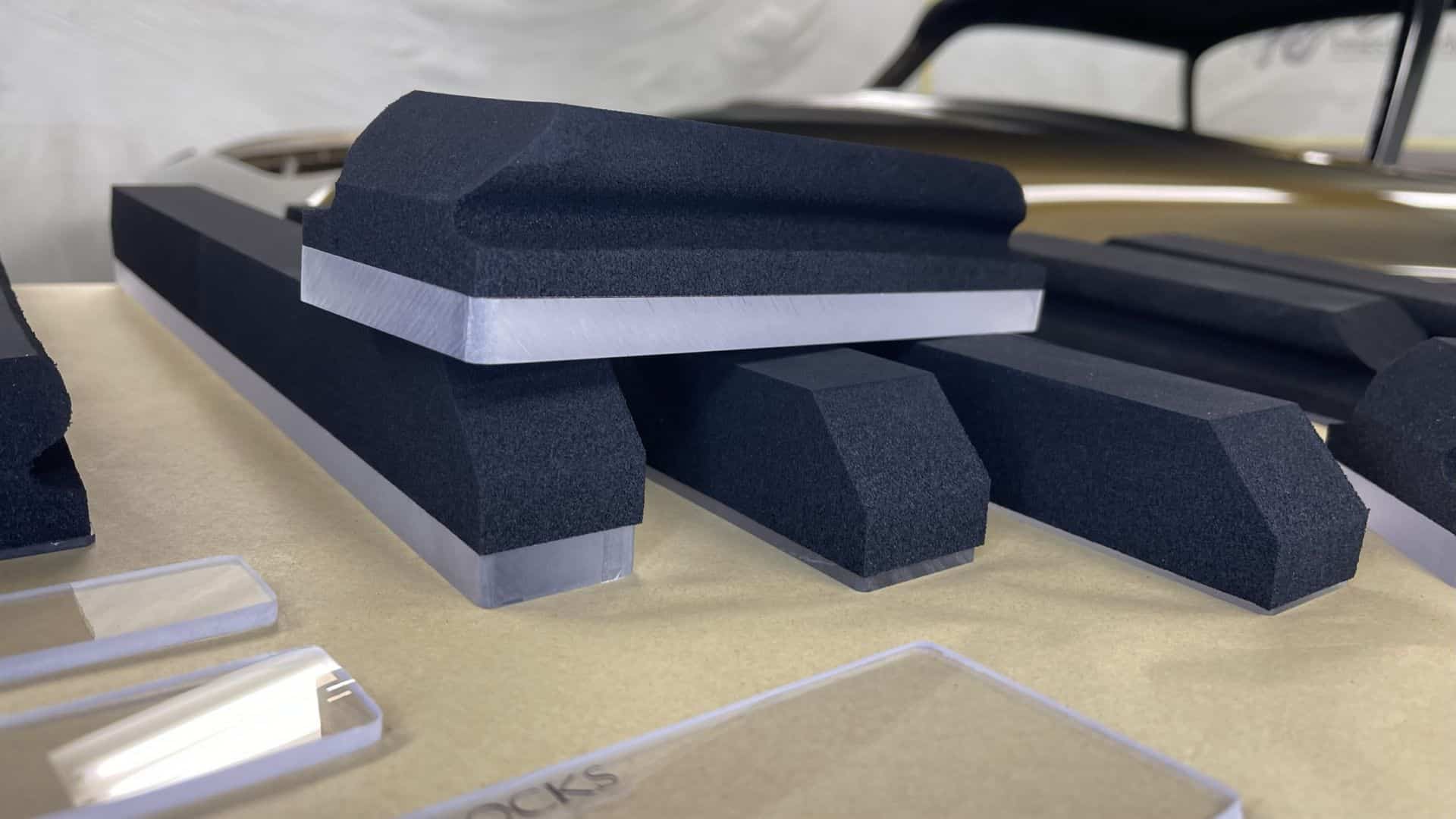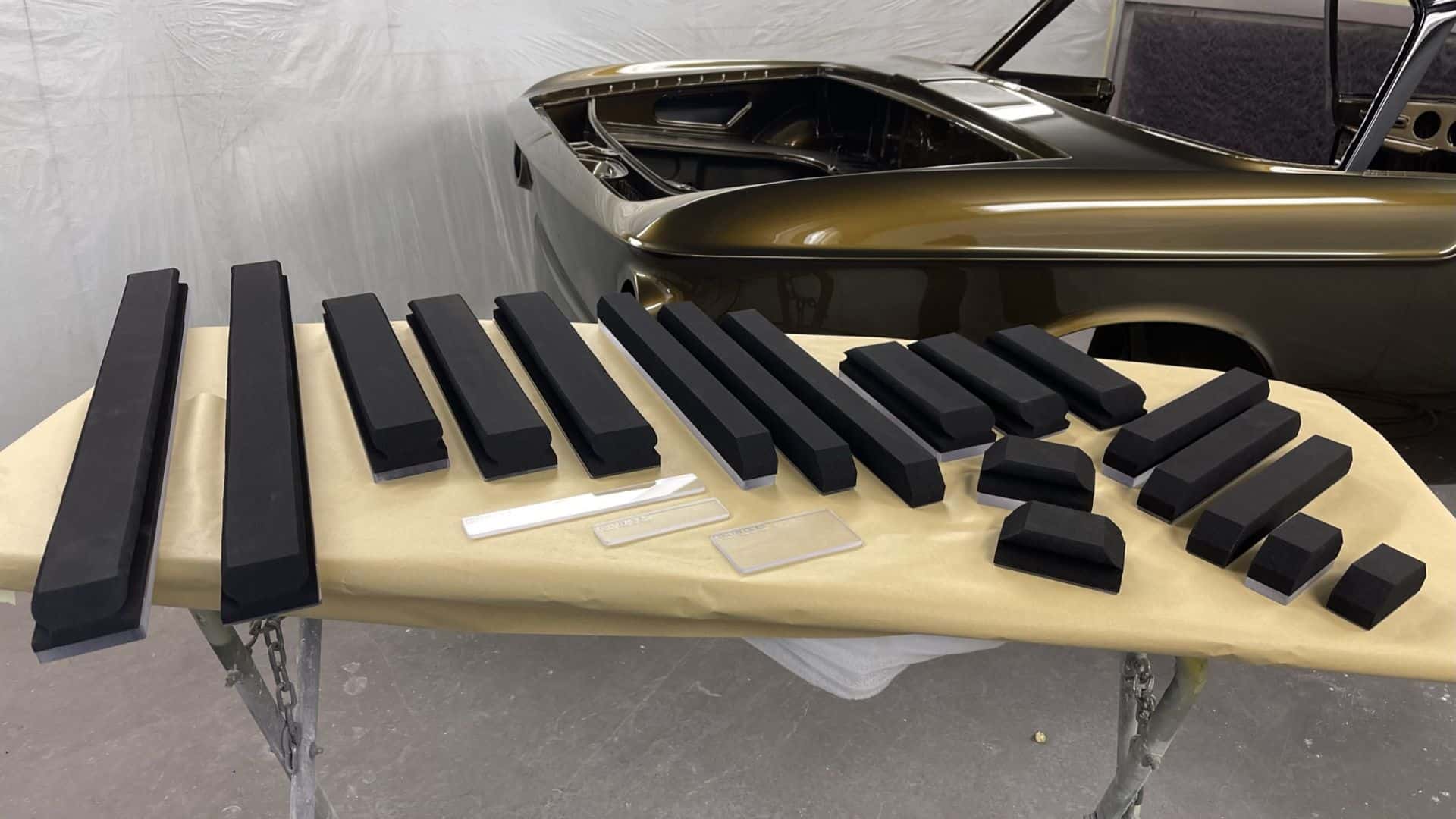 The Benefits of Using Pro Blocks Over Conventional Sanding Blocks for Cars
High quality and long-lasting – construction design prevents wear and tear to the block
Even pressure distribution throughout the sanding block
The design of the block makes sanding an easy task and reduces the fatigue of sanding a surface for hours on end.
Various shapes and sizes for those hard-to-reach places
3 different thicknesses of base with various lengths and widths from rigid to flexible, giving you a block suitable for virtually every shape panel.
Suitable for all levels of experience, including specialist autobody technicians who are seeking the highest quality and professional finish.
Made with a Polycarbonate base of various thicknesses and an ergonomic EPDM foam handle for its lightweight, closed-cell structure that prevents it from soaking up water, making them ideal for both wet and dry sanding.
Made out of solid foam material making them highly durable with equalised pressure that results in a perfect ripple-free finish.
Our range of Pro Blocks are available individually or as sets tailored to suit your specific needs with the choice of Flex base, Semi flex and solid base.
Starter Set
Pro Set
Body Shop time saver
Weekend Warrior Set
Slim Line Set
Lacquer Show Shine Block Set
For more details on sizes and prices click here.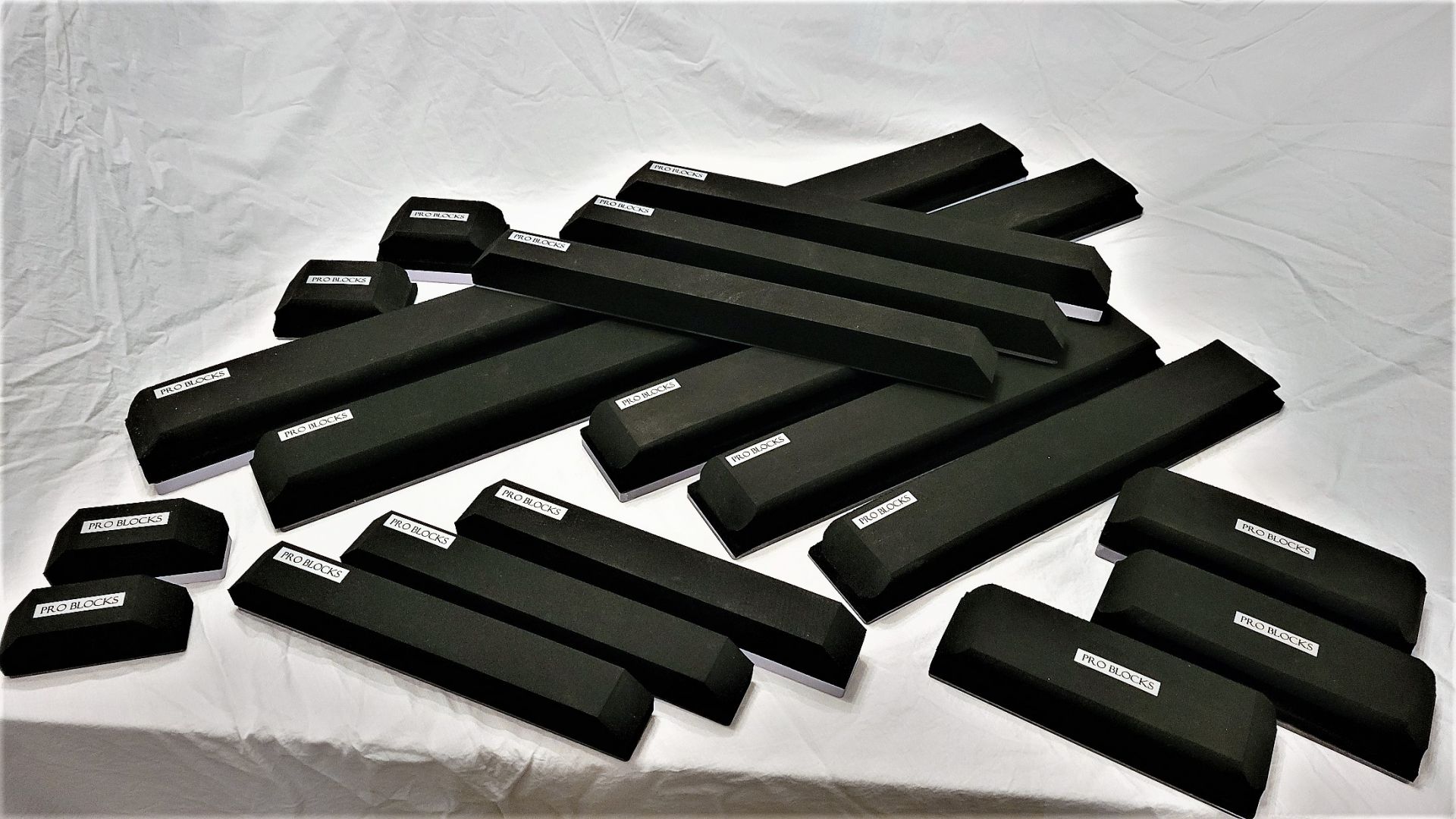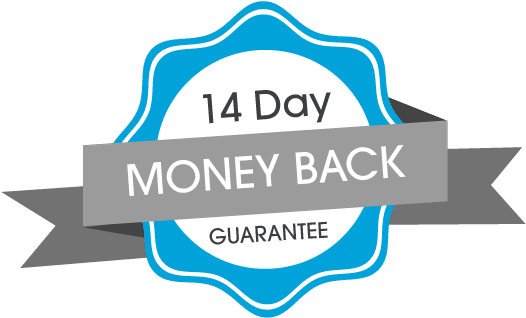 We are so confident in our Pro Blocks range that if you are not completely satisfied we offer a 14-day money back guarantee.
We will also repair, replace or give a full refund on any item which does not give reasonable service due to any defective material or workmanship.
If you would like more information on our Pro Blocks range or to purchase one of our Pro Blocks visit out Pro Blocks page here  at www.problocks.co.uk or contact us on 01384 636 459 or email info@problocks.co.uk.